Havens, the Story so Far
Tagged by

Since autumn 2022, we have been visiting NHS Lothian sites across the region and discovering the interesting and sometimes surprising places that staff use as havens in their busy work lives.
It has been fascinating to hear stories from extraordinary staff in different roles across the NHS Lothian community, and the locations they use for moments of calm and mindfulness; from the linen room to the wards, from the labs and the gardens, from indoors to outdoors, basements to board rooms.
Thank you to award-winning photographers and writers, Craig Easton and Lottie Davies, and the staff who shared their stories with generosity and candour. Come and see the stories yourself by visiting our 'Havens, the Story so Far' exhibition. Maybe, you'll find some inspiration for your own haven?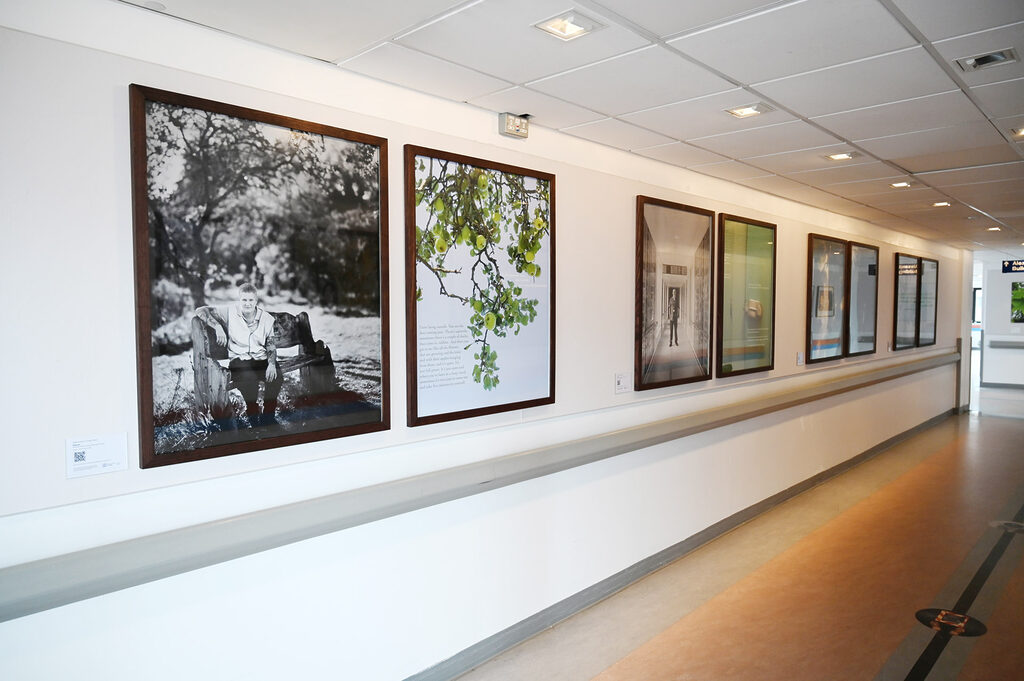 NHS Lothian Charity's programmes, Tonic Arts and Green Health, in partnership with Stills Gallery, are proud to present 'Havens' – a series of portraits and stories documenting NHS Lothian staff members' work-life experiences. More specifically – uncovering the places where they find time for quiet within their hectic work life. These might be green spaces or art-filled areas, courtyards, staff rooms, cafe corners… wherever staff can go for a quiet lunch break or just for a five-minute breather.
Award-winning photographers Craig Easton and Lottie Davies have been appointed to undertake this creative residency.
Craig Easton is a Scottish photographer whose work is deeply rooted in the documentary tradition. He shoots long-term projects exploring issues around social policy, identity and a sense of place. His work mixes portraiture, landscape and reportage approaches to storytelling, in a research-based practice that weaves a narrative between contemporary experience and history. In April 2021, he was awarded the prestigious title of Photographer of the Year at the SONY World Photography Awards for his series Bank Top.
Lottie Davies is an artist, writer and educator based in Cornwall and London. Her practice employs moving image, audio, text and interactive installation alongside large format photographs. This mixed media approach was crystallized in her seven-year project Quinn which was widely exhibited across the UK and published in a limited-edition monograph in 2021.